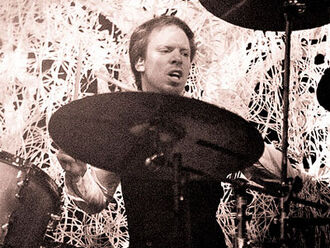 Mike Coolen was born on June 9, 1975. He joined Within Temptation in 2011 as the bands drummer.
Personal Life
Edit
Coolen's hobbies include playing the Playstation 3, going out for runs, "trying to play the guitar", recording in his home studio and reading Stieg Larsson. His favourite music includes Stone Sour, Muse, Foo Fighters and Nine Inch Nails. His favourite movies are Star Wars, Minority Report, War of the Worlds and Lord of the Rings.
Ad blocker interference detected!
Wikia is a free-to-use site that makes money from advertising. We have a modified experience for viewers using ad blockers

Wikia is not accessible if you've made further modifications. Remove the custom ad blocker rule(s) and the page will load as expected.